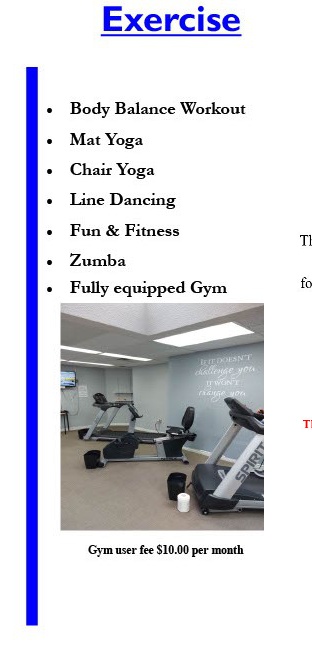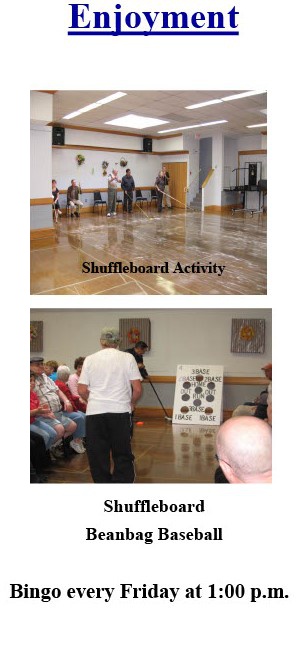 Renaissance Seniors' Centre

Bulletins

Click here to see more bulletins



There will be a new Elliptical Trainer and a new Easy
Sweat Vibration Trainer added to the Exercise Room
shortly.
We have received a special grant from the Ministry of
Seniors Affairs to purchase this equipment for our
members!

The Exercise Room Hours of Operation starting
September 5th will be from 7:30 am to 6:45 pm Monday
to Friday

FOR THE PRESENT, the hours remain from 7:30 am to 3:45 pm until September 1, 2017.

ATTENTION MEMBERS & NON-MEMBERS

Due to the increase in the cost of lighting, heating, insurance and many other building maintenance costs for repairs and services, the Board of Directors have voted to increase Program User Fees

Effective September 5, 2017 User Fees are as follows:

Members $2.00
Non-Members $4.00

ATTENTION EXERCISE ROOM MEMBER

GREAT NEWS!!!!