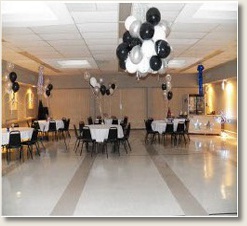 Renaissance Active Living Centre

Bulletins

Renaissance Active Living Centre
CT Scanner Fundraiser
Special Thanks to all our Business
Sponsors and everyone who donated to the
project and to those who volunteered their
time and talent to help make this
fundraising event such a success!
You helped raise a total of

$12,777.30

ELNOS - Your Partner in Business
RBC Royal Bank
Scotiabank
Algoma Hearing Services
Creative Glass
Foodland
Lyle's No Frills
Haggers Footwear & Clothing Blind River
Brown and Fabris Law Office
Brew HaHa
Blossoms Bistro
Renaissance Active Living Centre
North Shore Advertising & Printing
Elliot Lake Standard

To all the ENTERTAINERS who wowed the Crowd!
We couldn't have done it without YOU!!


LASSO THE MOON
KIM ARNOLD
DENIS MOREL
REBECCA KELTERBORN
TRILOGY
VAL SPENCER
M.J. DANCERS
REMI BAZINETT
SANDRA KELTERBORN
ROSE NEUFELD & JIM GRAHAM
HARMONIZING HILLBILLYS
LINE DANCIN LAKERS
BRIAN 7 LOUISE WILLIAM
TWO AGAINST NATURE
MASTER IVAN BERGERON WITH
KMAC MARTIAL ARTS PROFESSIONALS & STUDENTS