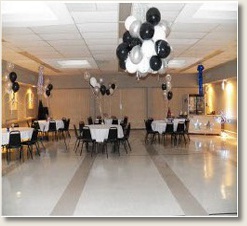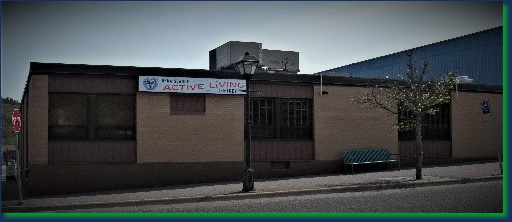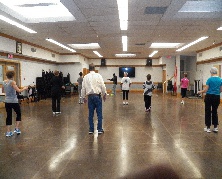 The Renaissance Active Living Centre is an excellent location for a wide variety of functions. We are centrally located with ample free parking and we are wheelchair accessible.

Our newly renovated main hall and dining area can accommodate up to 232 people for a licensed event. It holds an easy to use sound system, a large 70" TV and a projection screen.

We are fully licensed under the Alcohol and Gaming Commission of Ontario and operate a cash bar. Our bartenders are trained, hold a Smart Serve Certificate and will treat your guests with the outmost professionalism.

We rent a fully equipped kitchen for meal preparation with hall rental.

When main hall is rented, hall set up and take down is performed by our qualified staff. Hall rentals include all tables and chairs required for the event. Renters are responsible for decorating their event and are required to remove all decorations the night of the event.

No rental fee is charged for presentations intended for the benefit and well-being of our Members and the community at large. This includes Ontario Health Organizations or Public Service bodies such as OPP, Fire Department and others with the intent that 100% of the donations raised is for a Community purpose such as raising funds for our Hospital etc.



Facilities

Renaissance Active Living Centre
2 Veteran's Way
Elliot Lake, Ont.
P5A 1Z6
705-848-9721
www.renaissanceseniorscentre.ca